Catholic Healthcare International

Uniting Healthcare with Holiness to Relieve Suffering
St. Pio's model of Catholic healthcare is coming to the US!
Catholic Healthcare International is planning a peaceful pilgrimage site in honor of St. Padre Pio amidst the rolling hills of Genoa Township, just outside of Howell, Michigan, and less than an hour drive from Detroit. On this site, one will be greeted by a life-size bronze statue of St. Padre Pio under a magnificent tree. There will also be will be a replica of St. Padre Pio's chapel in Italy, Santa Maria della Grazie, and an outdoor natural grotto with a mural of Santa Maria della Grazie. The site will offer outdoor Stations of the Cross and three scenic walking trails, all intended to provide a place of prayer in a tranquil, pastoral setting.
Well beyond this pilgrimage site, but relying on the prayers offered there, CHI plans to build a replica of St. Padre Pio's renowned "Home for the Relief of Suffering" hospital as well as a truly Catholic medical school that will be fully faithful to the Magisterium of the Church. The plans also include a Christ Medicus Foundation National Center for Public Policy and a Terri Schiavo Home for the Brain Injured to uphold human dignity for the medically vulnerable. All of this is being done through the active collaboration of Catholic Healthcare International and the Diocese of Lansing with the blessing of St. Pio's hospital in Italy, "Casa Sollievo della Sofferenza."
EWTN Feature Video: Casa USA
 This Casa USA campus will be a national "Beacon of Light" & model of truly faithful Catholic healthcare delivery for our country, to be emulated by other Catholic healthcare providers currently challenged by our increasingly secular culture.
Prayer With Padre Pio and Casa USA

Padre Pio said, "
Prayer is the oxygen of the soul.

"
In keeping with Padre Pio's devotion to prayer, Casa USA is promoting several prayer initiatives:
Join us in prayer in the spirit of Padre Pio!
NOVEMBER 4, 2020
Mass with Cardinal Burke, Archbishop Vigneron, and Bishop Boyea was a beautiful evening.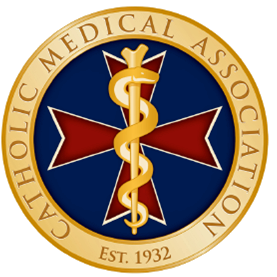 News
The Pulse Of Catholic Medicine – Winter 2020
Read More »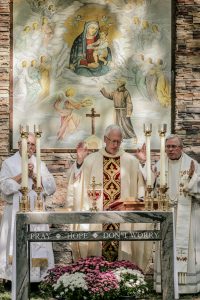 News
Photo gallery below following the story – Photographs by Richard Lim On September 23rd, 2020 Bishop Earl Boyea and several priests and deacons from the
Read More »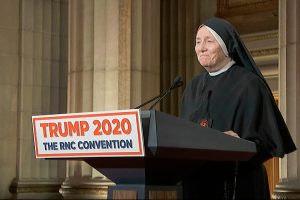 News
Sr. Deirdre Byrne, POSC…a physician, military veteran and Catholic religious sister of the Little Workers of the Sacred Hearts of Jesus and Mary…gave a very
Read More »