Raymond Leo Cardinal Burke
Episcopal Advisor of CHI, Patron of the Sovereign Military Order of Malta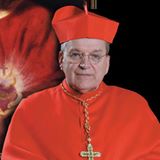 Raymond Leo Cardinal Burke (born June 30, 1948) is an American Cardinal Prelate of the Roman Catholic Church. He serves as the Cardinal Patron of the Sovereign Military Order of Malta, and his previous position was Cardinal Prefect of the Supreme Tribunal of the Apostolic Signatura, which he held until November 2014.
Before being called to Rome to serve in the Apostolic Signatura, Cardinal Burke served as the Archbishop of the Archdiocese of St. Louis, Missouri (2003–2008) and as the Bishop of the Diocese of La Crosse, Wisconsin (1994–2003). He is the Cardinal-Deacon of S. Agata de' Goti Church in Rome and holds the title of Archbishop Emeritus of the St. Louis Archdiocese.
Cardinal Burke was ordained a priest on June 29, 1975 by Pope Paul VI and consecrated a bishop on January 6, 1995 by Pope John Paul II. He was elevated to Cardinal on November 20, 2010 by Pope Benedict XVI. Along with Mr. Palazzolo, Cardinal Burke was one of the original signatories to the Collaboration Agreement signed between Padre Pio's Casa Sollievo della Sofferenza and Catholic Healthcare International on October 1st, 2009.

Director, Chairman & President of Catholic Healthcare International; Founder & President of Marian Medical Services, LLC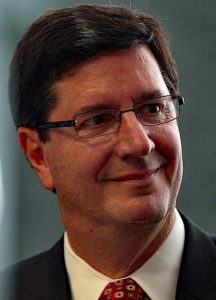 Mr. Palazzolo has over 30 years of experience in executive leadership and the delivery of healthcare services within organizations including major university-affiliated medical centers, hospital systems, rural hospitals, medical staff affairs, and outpatient and ambulatory services. Mr. Palazzolo received a Master of Healthcare Administration (MHA) from Washington University in St. Louis, Missouri, and has taken extensive doctoral and master level coursework in Healthcare Ethics and Pastoral Theology at major Catholic universities. He has presented at national and local forums, and has published several articles on current issues and trends in the delivery of healthcare services, physician practices, hospital/healthcare system strategy, and medical staff affairs.
In 2004, inspired by the "Work" and charism of St. (Padre) Pio of Pietrelcina, Mr. Palazzolo founded the nonprofit apostolate Catholic Healthcare International. On October 1st, 2009 this apostolate signed a formal collaboration agreement with Padre Pio's hospital in Italy, the Vatican-owned Casa Sollievo Della Sofferenza ( In English: The Home For The Relief Of Suffering) for the expressed purpose of duplicating Padre Pio's "Casa" as a model of truly faithful Catholic healthcare delivery in the United States and other areas around the world. The first fruits of this collaborative initiative was realized with the opening of the 8,000 square foot comprehensive Casa San Pio Medical Clinic on October 24th, 2011, in the extremely poor and underserved region of Appalachia in Stanton, Kentucky. Catholic Healthcare International is now pursuing active implementation of its comprehensive Casa USA Three Pillar Program in the Diocese of Lansing, Michigan under the Episcopal leadership of Most Reverend Earl Boyea, Bishop of Lansing.
Fr. Francis Sariego, OFM Cap.
Board Member of CHI, National Coordinator of the Padre Pio Prayer Groups USA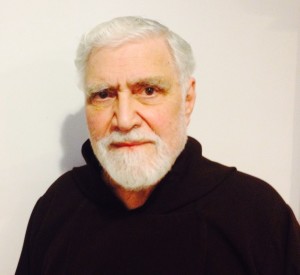 Fr. Francis has served the Order of Capuchin Friars Minor in numerous capacities both in the United States and Italy. He is currently Superior of the St. Francis of Assisi Friary in Wilmington, Delaware. In his role as National Coordinator, Fr. Francis provides spiritual leadership to over 100 Padre Pio Prayer Groups throughout the United States, and is the liaison with the International Headquarters in San Giovanni Rotondo, Italy. A strong bond between Catholic Healthcare International's collaborative initiatives and Padre Pio's Prayer Groups is critical to the success of our vision.  
This was reinforced by the great Saint himself as he formed this international network of Prayer Groups long before beginning his "Work" on the Casa hospital, since they are to serve as the prayerful foundation that would ensure the success of the Casa Sollievo della Sofferenza mission of "relief of suffering" to those in need.
Father Timothy Nelson, MD
Board Member of CHI, Pastor, Saint Mary Star of the Sea Parish, Jackson, MI
CASA USA LEADERSHIP – Diocese of Lansing, Michigan
Bishop of the Catholic Diocese of Lansing, Michigan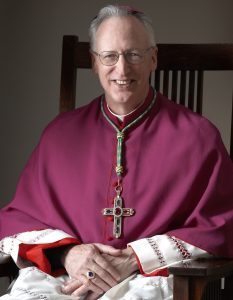 Earl Boyea, Jr. was born April 10, 1951 in Pontiac, Michigan, as the eldest of the ten children of Earl and Helen Boyea, Sr. He was raised in Waterford and attended Our Lady of the Lakes Church and the parish school from third through eighth grades. He studied at Sacred Heart Seminary High School and College from 1965 to 1973, obtaining his Bachelor's degree in History. He studied at the Pontifical North American College and Pontifical Gregorian University (1973–1977) in Rome, earning his Bachelor's degree in Sacred Theology from the latter in 1976. He was ordained to the priesthood by Bishop Joseph Imesch on May 20, 1978, and in 1979 returned to the Gregorian in Rome, from where he obtained his Licentiate in Sacred Theology in 1980. Fr. Boyea obtained his PhD in Church History from the Catholic University of America in Washington, D.C. in 1987.
On July 22, 2002, Msgr. Boyea was appointed Auxiliary Bishop of Detroit and Titular Bishop of Siccenna by Pope John Paul II. Pope Benedict XVI named him the fifth Bishop of Lansing on February 27, 2008.
Bishop Boyea currently serves as the Episcopal Moderator of the United States Association of Consecrated Virgins, and on the Board of Directors of the Michigan Catholic Conference. Within the United States Conference of Catholic Bishops, he sits on the Committee on Clergy, Consecrated Life and Vocations, having formerly sat on the Committee on Boundaries of Dioceses and Provinces and on Priestly Formation and Committee on Selection of Bishops. Bishop Boyea also belongs to the Catholic Biblical Association, Fellowship of Catholic Scholars, and American Catholic Historical Association.
Founder, Christ Medicus Foundation/CMF CURO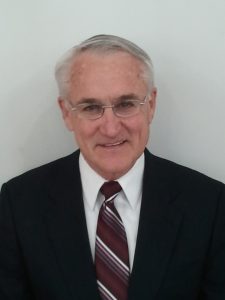 Michael O'Dea is Founder and Executive Director of the Christus Medicus Foundation (CMF), a 501(c) 3 not-for-profit organization, focused on reclaiming Christ-centered health care by reforming corporate and public policy to allow God's people a conscientious choice in health care. Mr. O'Dea is an MBA graduate from the University of Detroit. He entered the United States Army in 1967 as a Private and attended Officer Candidate School, where he was commissioned in 1968. He served both in the United States and Vietnam, where he was awarded the Bronze Star. From 1987 to present Mr. O'Dea has been providing employers and individuals unique health care management resources and benefits consulting, specializing in Christ-centered health care. 
In 1984 he founded and is currently a board member of Mother & Unborn Baby Care, a non-profit charitable organization that assists mothers faced with a crisis pregnancy. 
Out of 750 charitable organizations nominated in 1995 for the Acton Institute's Samaritan Award, Mother & Unborn Baby Care was selected as one of three recipients for their dedicated commitment to serve others. Along with his wife (Peggy), Mr. O'Dea has been housing and counseling pregnant mothers since 1980. They operated CASA VITAE, founded by Peggy, to house mothers faced with a crisis pregnancy for 10 years. In 2011, they turned over the management of the home to Mary's Mantle.
Michael and Peggy are parents to seven children, five of which are adopted. Mr. O'Dea is a Roman Catholic and is currently an active participant at St. Gerald, in Farmington, Michigan.
President, Terri Schiavo Life & Hope Network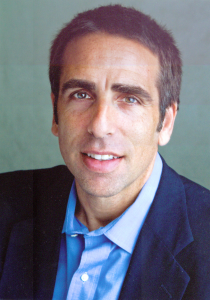 Bobby Schindler is President of the Terri Schiavo Life & Hope Network and an associate scholar of the Charlotte Lozier Institute. Bobby advocates for the medically vulnerable in honor of Terri Schiavo, his sister. A full-time pro-life advocate, Bobby and his family has been instrumental in providing resources and support to more than 2,500 patients and families at risk of euthanasia from physicians, hospitals, insurance companies, and others more interested in healthcare rationing than in providing basic, life-affirming care for their most vulnerable. His writings have appeared in the Wall Street Journal, Chicago Tribute, TIME, National Review, Human Life Review, Townhall, and others.
Bobby's life took a dramatic and unexpected turn when his older sister, Terri, suddenly collapsed and was left with a profound brain injury. When Terri's estranged husband sought court permission to starve and dehydrate her to death, Bobby was propelled into a life he'd never imagined. He spoke in defense of his sister on numerous national television and radio programs including Hannity & Colmes, Larry King Live, the Oprah Winfrey Show, The Glenn Beck Show, Good Morning America, The Early Show, The Today Show, Dateline NBC, the 700 Club, EWTN and many others. Bobby co-authored the book A Life That Matters: The Legacy of Terri Schiavo as a resource for those seeking to understand the true story of Terri's fight.
As a pro-life advocate, Bobby has spoken in more than 45 states and in more than a dozen countries. He has spoken especially to young people at dozens of colleges and universities, with special emphasis on medical and law students. He speaks not only with firsthand accounts of Terri's story—which was often misrepresented by mainstream media—but also on topics relating to the medically vulnerable today, particularly including the right to food and water, medical ethics and the bioethics movement, and how to uphold human dignity for a disabled or medically vulnerable loved one. He has testified before state legislatures in Florida, Louisiana, California, Kentucky, Ohio, and other states, and has addressed Members of Parliament in Australia and Canada concerning the protection of the medically vulnerable.
Bobby lives in Cincinnati with Kristina, his wife, and a happy family of nine. He holds degrees from LaSalle University and Florida State University, as well as the National Catholic Bioethics Center's Certificate in Health Care Ethics.