"If we earnestly endeavor to love Jesus, this alone will drive all fear from our hearts and soul will find that instead of walking in the Lord's paths, it is flying." St. Pio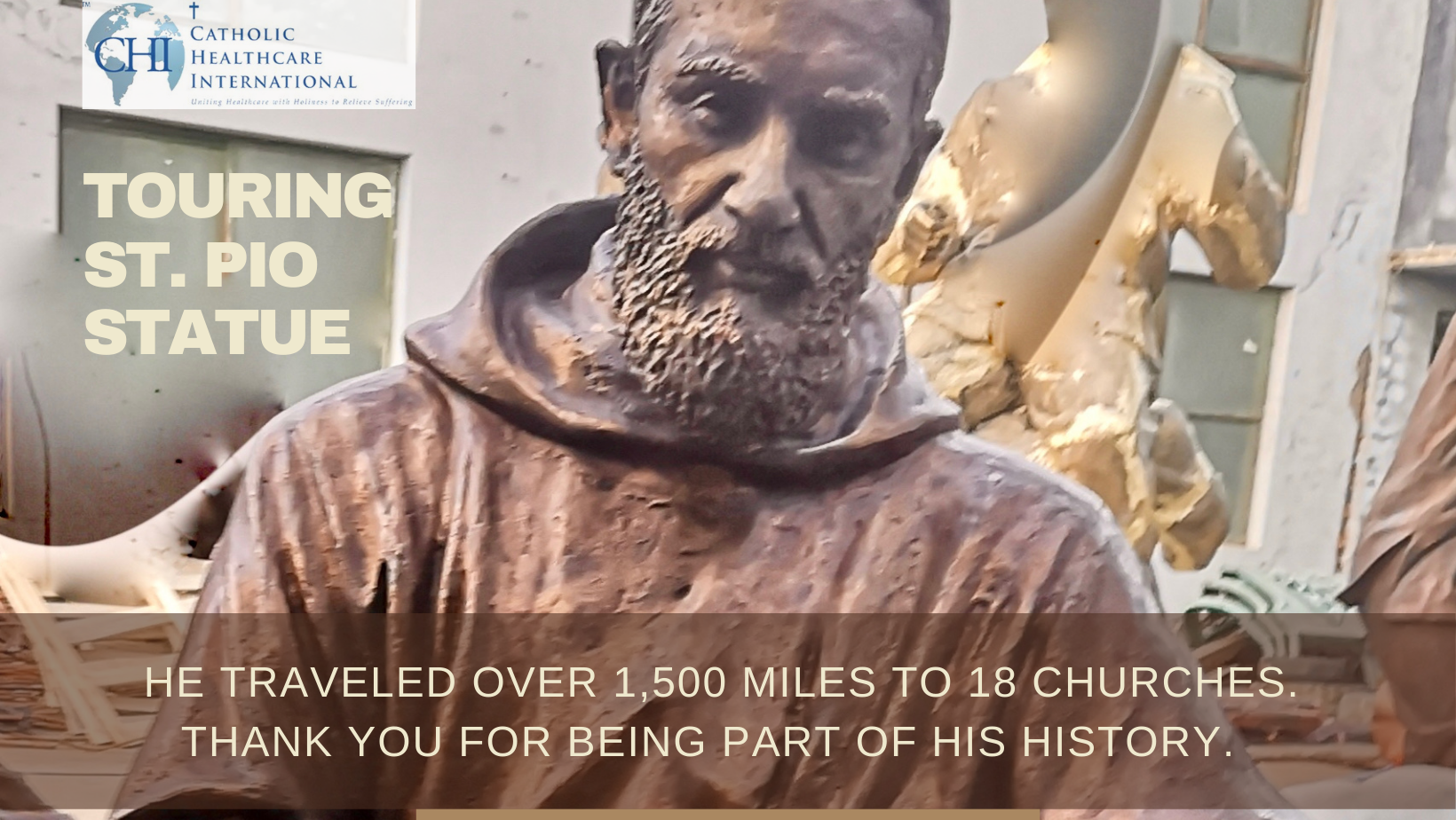 The life-size statue of St. Pio made a one-time tour of churches in the region before being installed on the Casa USA campus in Howell, MI, where he will remain permanently to greet devoted pilgrims & his spiritual children.
The statue is a one-of-a-kind depiction of Padre Pio created to sit under a magnificent tree on the property in Howell, MI. 
On September 7th, 1910, in the first year of his ministry, Padre Pio received the first stigmata while sitting beneath a magnificent tree in Piana Romana, Italy.
St. Pio shared the experience in a letter to his spiritual advisor, 
"In the center of my hands, a red spot appeared, about the size of a coin, and with it, an intense pain in the soles of my feet."
This pain in his hands and feet was the first occurrence of the stigmata, even though they were not visible at the time.
It was not until September 20, 1918, that Padre Pio received the visible stigmata after he celebrated morning Mass.
The statue is based on one of the few photos of St. Pio when he was younger.
Young St. Pio is now located on the Catholic Healthcare International Prayer Campus near Howell, MI. People of goodwill are invited to come out to the 40-acre prayer campus that was donated by Bishop Boyea and the Diocese of Lansing to Catholic Healthcare International to be the foundation of prayer for the larger mission of CHI to replicate St. Pio's Home for the Relief of Suffering, School for the Relief of Suffering and Terri Schiavo Home for the Brain Injured. These initiatives will be located on different campuses in the USA.
*The Prayer Campus is intended for prayer. Any activity or intention that interferes with prayer is strictly forbidden and those in violation will be considered trespassers. 
The Prayer Campus features over 3 miles of contemplative prayer trails. You are invited to come out and pray the Stations of the Cross, the Saint's Trail, the Memorare Trail, or in the tree hollow that creates a 'grotto' of trees with a mural of Our Lady of Grace.
Currently, there are only a few benches on the trails. You are encouraged to bring a chair, water, bug spray, a camera, and a picnic. 
IN 2021, YOUNG ST. PIO VISITED: